AUMI Performances and Events
The Adaptive Use Musical Instrument project is the embodiment of improvisation, collaboration, and deep listening. Whenever possible, the AUMI team and its performers band together to demonstrate these facets of music and community with the goal of influencing relationship-building and inclusion across all abilities. Explore the most recent performances and AUMI events below!
Listening to the Jams
When AUMI musicians collaborated and created their own pieces in the Lawrence Public Library before the COVID-19 pandemic, they were able to utilize the building's studio to record their music/sound. Unfortunately, after the pandemic, these meetups and creations came to an abrupt (and for now, temporary) halt. The team hopes to get back into recording their pieces soon, but for now, please take a listen here at the Links to "Do You AUMI?" Recordings.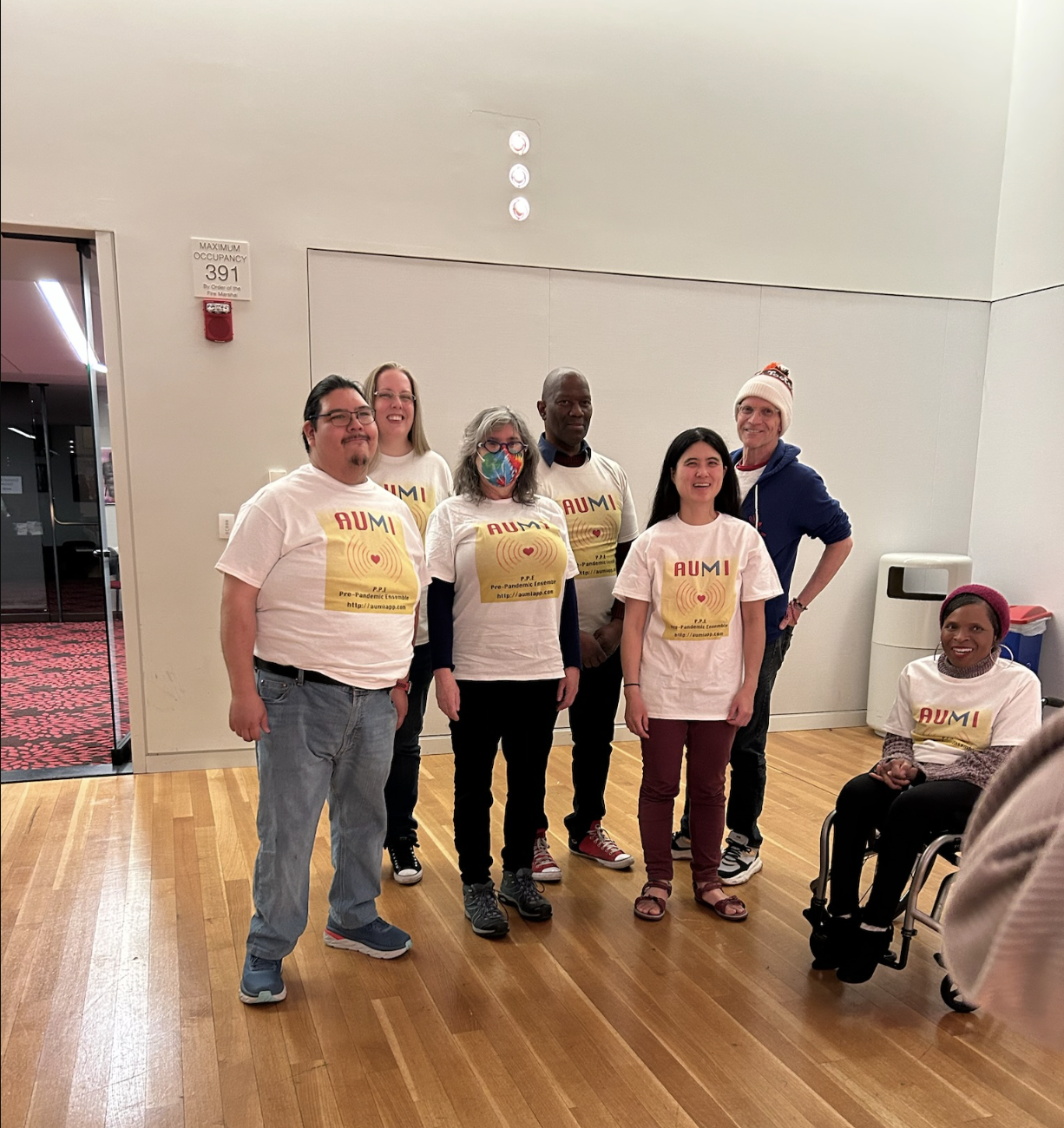 Recent Performances: Pre-Pandemic Ensemble
On February 10th of 2023, AUMI musicians were able to gather for the first time since the pandemic to perform in the Lied Center in Lawrence, KS. Here, they improvised, collaborated, and celebrated their ability to create music and share it with others.